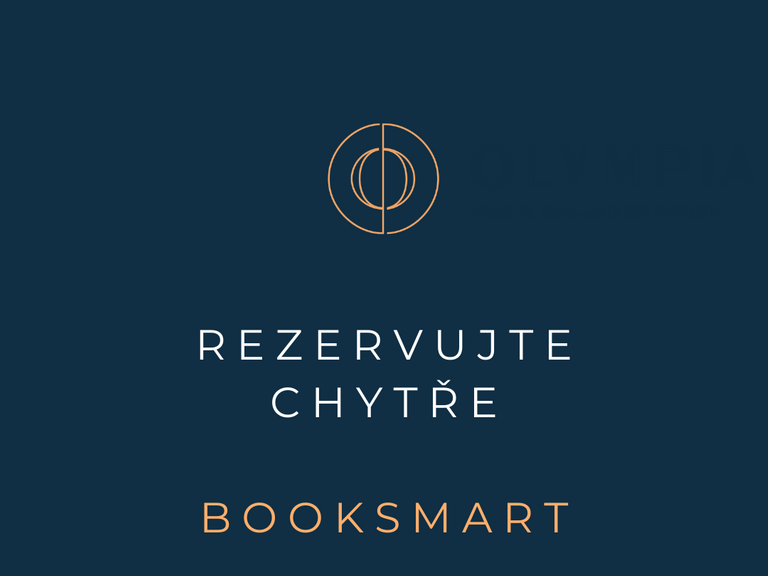 Advantages:
After entering your client Promo-code while making your reservation on our website, you will get an individual discount stated on the reservation. 
A promo-code is written on your member card BOOK SMART CLUB

If you forgot your individual Promo-code, we will gladly send it to you. Please, contact us on sales@olympiahotel.eu

sales@olympiahotel.eu
Next discount for an early booking, can be gained when booking a stay 60 calendar days before arrival. It is 5% discount from the total amount of the reservation.
If you cancel your stay or change a term, the right for an early booking expires.
Individual discount after entering a Promo-code and a discount for an early booking are added together.